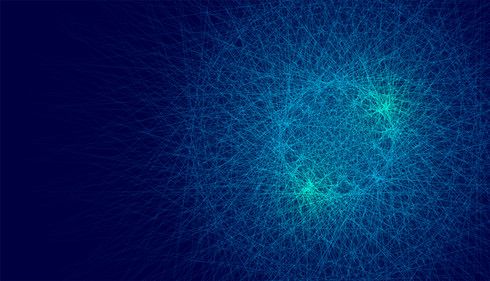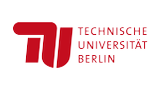 Summer School

Blue Science - Social and Ecological Responsibility
| | |
| --- | --- |
| Study location | Germany, Berlin |
| Type | On Campus, full-time |
| Nominal duration | 4 weeks |
| Study language | English |
| Awards | Summer School |
| Accreditation | 5 ECTS |
Tuition fee

€2,090 per programme

The program price consists of the course/tuition fee (student or working professional, see details below) plus the registration fee (€60).

Student course/tuition fee: €2090
Working professional course/tuition fee: €2510

This course/tuition fee covers the course, course materials and a cultural program.

Registration fee

€60 one-time

The registration fee is in addition to the course/tuition fee and covers the processing of your application. It is payable upon registration. Please note that the registration fee is non-refundable.
Entry qualification

At least one year of university experience or equivalent work experience

The entry qualification documents are accepted in the following languages: English / German.

Please upload one of the following documents:


University degree
Transcript of records
University enrollment certificate



Upload copies in a word or pdf format
Language requirements

English


All applicants are required to upload a document or certificate to demonstrate their proficiency in English language. If you are a non-native English speaker, you must prove you have a score equivalent to the level B2 or above in the European system (the Common European Framework of Reference for Languages, or CEFR), or provide evidence that you've undertaken an equivalent degree/studies in English.
A list of scores from the main providers is included for reference. Certificates from other providers are also accepted.

CEFR: B2
IELTS: 5-6
Cambridge exam: First certificate in English FCE (A-C)
TOEFL iBT: 87
TOEFL Paper based: 600
Chinese CET – 4: 493
Chinese CET – 6: 450
TOEIC: 685

More details: www.tu.berlin/international/summer-school/requirements

If you are a native English speaker, please select this during registration. You will then be exempt from having to upload proof of English level.
Other requirements

To participate in the Blue Science module it is necessary to take on an active role in the process of learning and teaching. The highly interactive character of the module requires participation with video and audio throughout the whole module.

Specific requirements for Non-EU applicants:


Please upload your insurance waiver in English (all pages).
Overview
Blue Science is a module that allows students to experience interactive university teaching and learning by dealing with their social and ecological responsibility in concrete and active ways. It came up as an transdisciplinary extension of the seminar Blue Engineering, which has been offered for over 10 years, promoting socially and ecologically responsible engineering through a variety of alternative teaching methods. Blue Science is open for students of all areas and backgrounds with an interest in technology. / Science and its relation to technology, individuals, nature and society is reflected, analyzed and questioned in interdisciplinary discussions facilitated through diverse methods. Students are encouraged to think and learn independently and creatively, and therefore teacher-centered instruction does not occur in this module.
Students acquire the competence to unveil the complex interdependency of their social, political, ecological and economic surroundings. This includes the consideration of different values, interests and needs within a global perspective as well as within one class(room). The course design encourages democratic decision-making not only to solve but also to define problems within the course itself and moreover outside of the classroom. / By developing and carrying out their own teaching units, students are actively involved in the teaching process and co-create the course. This allows students to bring in their own areas of interest and to share their findings and points of view with others, creating learning material that may be used in future editions of the module.
Learning Goals and Syllabus
Learning Goals
By the end of the module, students will
have developed a framework to reflect on scientific achievements in general and their own personal responsibility;
have acquired the competence to unveil the complex interdependence of their social, political, ecological and economic surroundings;
have developed and strengthened competences such as perspective-taking, interdisciplinary knowledge acquisition, dealing with incomplete and over-complex information, cooperation and coping with individual decision dilemmas;
be able to structure and develop interactive learning units to mediate contents and facilitate discussions on topics of their interest;
be able to recognize potential spaces to democratically change their own learning experience within their university.
Main course components:
The course consists of a few regular lectures and mostly of building blocks which will be conducted by the lecturers and the students themselves. In addition, the students will create, conduct and finally document their own building block for further use. There will also be one excursion per week. / Building blocks, i.e., self-contained study-elements, are the core of the Blue Engineering and the Blue Science courses. They provide clear didactical instructions to facilitate a 90 minutes class as well as compact, yet multiple perspectives on a complex topic, e.g., ethical codes, recycling, pre-implementation diagnostics, social businesses and cooperatives. Some of these study elements help to thoroughly analyze single technologies, e.g., energy saving light bulbs, in respect to the ecological, social, economical, political and gender related impacts of these technologies.
In other building blocks, students learn to shift away from the general paradigm of their areas of study. They are encouraged to become problem definers in all areas, including their own proper working conditions. Along with the wide variety of topics, every single building block uses a specific set of wide-spread teaching formats such as case studies, story-telling and station learning. Most building-blocks, however, rely on a specific adaptation and new combination of known methods, e.g. learning cascades, advocatus diaboli, triangular method, evaluation sculpture, crime scene investigations and court trials, educational games and challenges. On top, several building blocks make use of newly created methods or are built according to specific forms of pedagogy.
Apply now!

Summer Term 2 2024
Application start
18 Dec 2023
Application deadline
17 Jun 2024, 23:59:59
Central European Time
Notes
The course is not taking place this summer
Studies commence
15 Jul 2024
Apply now!

Summer Term 2 2024
Application start
18 Dec 2023
Application deadline
17 Jun 2024, 23:59:59
Central European Time
Notes
The course is not taking place this summer
Studies commence
15 Jul 2024