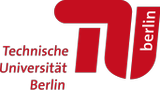 Term 2: Introduction to Artificial Intelligence
| | |
| --- | --- |
| Study location | Germany, Berlin |
| Type | On Campus, full-time |
| Nominal duration | 4 weeks |
| Study language | English |
| Accreditation | 5 ECTS |
Tuition fee

€1,890 per programme

The program price consists of the course/tuition fee (student or working professional, see details below) plus the registration fee (€60).

Student course/tuition fee: €1890
Working professional course/tuition fee: €2280

This course/tuition fee covers the course, course materials and a cultural program.

Registration fee

€60 one-time

The registration fee is in addition to the course/tuition fee and covers the processing of your application. It is payable upon registration. Please note that the registration fee is non-refundable.
Entry qualification

At least one year of university experience or equivalent work experience

The entry qualification documents are accepted in the following languages: English / German.

Please upload one of the following documents:


University degree
Transcript of records
University enrollment certificate



Upload copies in a word or pdf format
Language requirements

English


All applicants are required to upload a document or certificate to demonstrate their proficiency in English language. If you are a non-native English speaker, you must prove you have a score equivalent to the level B2 or above in the European system (the Common European Framework of Reference for Languages, or CEFR), or provide evidence that you've undertaken an equivalent degree/studies in English.
A list of scores from the main providers is included for reference. Certificates from other providers are also accepted.

CEFR: B2
IELTS: 5-6
Cambridge exam: First certificate in English FCE (A-C)
TOEFL iBT: 87
TOEFL Paper based: 600
Chinese CET – 4: 493
Chinese CET – 6: 450
TOEIC: 685

More details: www.tu-berlin.de/menue/summer_university/requirements/

If you are a native English speaker, please select this during registration. You will then be exempt from having to upload proof of English level.
Other requirements

*Fluent in Python 3 programming and tools

The course is directed at intermediate beginners in Software Engineering and Computer Science. It requires previous knowledge in Python, but you don't need to be an expert. If you know the common programming concepts and can use them to solve low to mid-complexity programming tasks on your own, you should be fine. AI contains a lot of mathematics, but the course is designed to be understandable with the knowledge conveyed in a High School education.

Specific requirements for Non-EU applicants:


Please upload your insurance waiver in English (all pages).
Overview
Artificial Intelligence has made its way into our everyday language and news cycles. Yet, it is still hard to define what exactly an AI is. In this course, you will learn why. We will focus on several techniques associated with AI and give you an understanding of how they work and which kinds of problems they can solve. You will learn Planning, Optimization, Reasoning and Machine Learning. We will visit each of these fields based on practical tasks using the programming language Python.
The course will contain a combination of learning material (input slides and videos, programming tasks, and quizzes) and will focus on discussing individual questions, solutions and issues.
The course will be accompanied by a sequence of practical programming tasks that build on each other. The current plan is to work iteratively towards one cohesive project via multiple consecutive tasks. This may change slightly if didactic reasons require it. For example, it is possible that different fields of AI will be covered with different projects, if this reduces the overall programmatic complexity of solving the tasks for beginners.
Students will learn: *What Artificial Intelligence is and why it's hard to come up with an exact definition
*What state space search is and how to select an appropriate Planning or Optimization algorithm
*How to represent and reason about the truthfulness of information programmatically
*How to derive statistical relations from a corpus of information using Data Science and Machine Learning
*To identify which field of AI is a promising approach to solve a given problem
*How to select and implement algorithms from all fields of AI using Python libraries