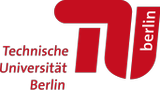 Term 2: Nonlinear Dynamics: Theory and Applications in Engineering
| | |
| --- | --- |
| Study location | Germany, Berlin |
| Type | Online, full-time |
| Nominal duration | 4 weeks |
| Study language | English |
| Accreditation | 6 ECTS |
Tuition fee

€920 per programme

The program price consists of the course/tuition fee (student or working professional, see details below) plus the registration fee (€60).

Student course/tuition fee: €920
Working professional course/tuition fee: €1400

This course/tuition fee covers the online course, course materials and a digital cultural program.

Registration fee

€60 one-time

The registration fee is in addition to the course/tuition fee and covers the processing of your application. It is payable upon registration. Please note that the registration fee is non-refundable.
Entry qualification

At least one year of university experience or equivalent work experience

The entry qualification documents are accepted in the following languages: English / German.

Please upload one of the following documents:


University degree
Transcript of records
University enrollment certificate



Upload copies in a word or pdf format
Language requirements

English


All applicants are required to upload a document or certificate to demonstrate their proficiency in English language. If you are a non-native English speaker, you must prove you have a score equivalent to the level B2 or above in the European system (the Common European Framework of Reference for Languages, or CEFR), or provide evidence that you've undertaken an equivalent degree/studies in English.
A list of scores from the main providers is included for reference. Certificates from other providers are also accepted.

CEFR: B2
IELTS: 5-6
Cambridge exam: First certificate in English FCE (A-C)
TOEFL iBT: 87
TOEFL Paper based: 600
Chinese CET – 4: 493
Chinese CET – 6: 450
TOEIC: 685




More details: www.tu-berlin.de/menue/summer_university/requirements/

If you are a native English speaker, please select this during registration. You will then be exempt from having to upload proof of English level.
Other requirements

Additional prerequisites here:


Knowledge of calculus (drawing of functions, differentiation and basic integration) is needed;
An understanding of linear algebra (eigenvalues, eigenvectors) is recommended. Some basic concepts will be recalled in the first lectures;
A basic knowledge of solution methods for linear, ordinary differential equations (

ODE

s) is also helpful but not strictly needed. These methods cannot generally be used for solving nonlinear

ODE

s, and this course will teach other, less canonical methods for their solution using geometrical intuition.


Overview
Nonlinear dynamics governs the evolution of a tremendously large number of phenomena in our world. These phenomena are observed in fluid dynamics, biology, mechanical and acoustic vibrations, finance, and many more areas. The beauty of nonlinear dynamics is that it is universal: even if developed or learned in a specific context, the same theory and tools can be then used to understand the nonlinear effects of a completely different, seemingly unrelated subject.
The course aims to (i) explain the foundations of nonlinear dynamical systems in relation to the solution of nonlinear differential equations describing physical systems of relevance for engineering applications, and to (ii) introduce some graphical, mathematical and numerical methods used to study and model nonlinear phenomena. Geometric intuition will aid in keeping the mathematical formalism to a minimum. Real-world examples borrowed from state-of-the-art research in various fields, with a focus on engineering, will aid in attracting the student's interest and in demonstrating the usefulness of the thought methods. In this sense, the "teaching by example" approach will be adopted.
Learning goals:

Importance of nonlinear effects in physical phenomenon
Classification of fixed points and bifurcations
Understanding of bi-stability and triggering
Drawing and interpreting phase portraits of low-dimensional dynamical systems
Qualitative understanding of the method of averaging


Programme structure
Course Structure:
Reading week: July 18th – 22nd, 2022. Flexible, 20 hours preparatory work to be done on-demand.
Online course: July 25th – August 12th, 2022. Estimated session times are Mondays through Fridays from 9 am to 2 pm CET for live lectures and group sessions.
Please note that exact session times will be confirmed once registrations have closed (sessions will be scheduled according to the time zones of the registered course participants).
Should you have any questions regarding the course timetable, please contact us at summeruniversity@tubs.de
Please note this is a full-time, intensive course and participants will be expected to attend lectures and/or complete independent study Monday through Friday. Additional study may also be required on weekends.