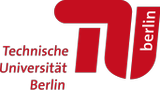 Term 3: System Dynamics Modelling for Business
| | |
| --- | --- |
| Studienort | Deutschland, Berlin |
| Art | On Campus, Vollzeit |
| Nominale Dauer | 2 weeks |
| Studiensprache | Englisch |
| Akkreditierung | 3 ECTS |
Studiengebühren

890 € pro Programm

The program price consists of the course/tuition fee (student or working professional, see details below) plus the registration fee (€60).

Student course/tuition fee: €890
Working professional course/tuition fee: €1080

This course/tuition fee covers the course, course materials and a cultural program.

Anmeldegebühr

60 € einmalig

The registration fee is in addition to the course/tuition fee and covers the processing of your application. It is payable upon registration. Please note that the registration fee is non-refundable.
Einstiegsqualifikation

At least one year of university experience or equivalent work experience

Die Zulassungsunterlagen werden in folgenden Sprachen akzeptiert: Englisch / Deutsch.

Please upload one of the following documents:


University degree
Transcript of records
University enrollment certificate


Sprachanforderungen

Englisch


All applicants are required to upload a document or certificate to demonstrate their proficiency in English language. If you are a non-native English speaker, you must prove you have a score equivalent to the level B2 or above in the European system (the Common European Framework of Reference for Languages, or CEFR), or provide evidence that you've undertaken an equivalent degree/studies in English.
A list of scores from the main providers is included for reference. Certificates from other providers are also accepted.

CEFR: B2
IELTS: 5-6
Cambridge exam: First certificate in English FCE (A-C)
TOEFL iBT: 87
TOEFL Paper based: 600
Chinese CET – 4: 493
Chinese CET – 6: 450
TOEIC: 685

More details: www.tu-berlin.de/menue/summer_university/requirements/

If you are a native English speaker, please select this during registration. You will then be exempt from having to upload proof of English level.
Sonstige Voraussetzungen

Fundamentals of mathematics and statistics in Bachelor programs

Besondere Anforderungen für Nicht-EU Bewerber:


Please upload your insurance waiver in English (all pages).
Übersicht
This course covers the theory, tools, and techniques associated with systems thinking approach which allows students to understand the relationship and connections between components of a system, instead of looking at the individual components one by one. Moreover, this course provides an introduction to system dynamics modelling for the analysis of business policies and strategies. This online program categorizes students to small working groups regarding the students' background and offers them special tutorial services for business simulation based on their research interests.
The course uses role playing games and simulation software to develop principles for the successful management of complex strategies. Special emphasis will be placed on the nature of interrelationships between different components of a system, as well as the question of how to quantify time-dependent factors in this context.
This program helps students to develop understanding and proficiency in system dynamics simulation to evaluate the future of one business in the real world by system thinking approach to consider the linear and nonlinear impacts between different components of one business.
Learning goals:
Systems Thinking and Business Dynamics

Learn the relevance of taking a wider system perspective in examining challenges and understand why decisions and responses change naturally over time
Learn to examine the possible impacts of policy changes and technological innovations on business environment


Tools for System Dynamics Modeling

Develop skills in the use of simple mapping and spreadsheets to elicit mental models of system structures, and be able to anticipate from their structures, the dynamic behavior of simple closed‐loop systems


Learn quantitative approaches for simulation business policy
Simulating Complex Business Systems
Be able to model and simulate multi‐looped systems by using system dynamics software and simulate possible future scenarios of real‐world business, government, community and global challenges
Learn to use modelling software such as VensimPLE. In this course, the Vensim Personal Learning Edition (Vensim

PLE

) by Ventana Systems will be used. It is free for academic use and available for Windows and Mac